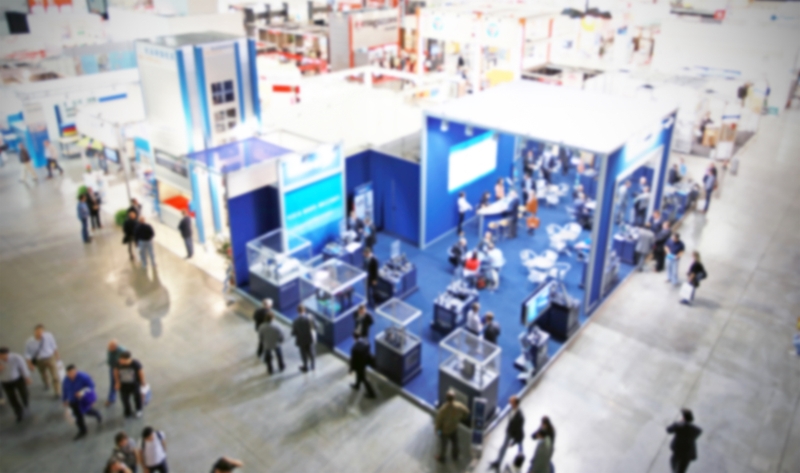 The National Retail Federation's Annual Convention and EXPO, also known as "Retail's BIG Show, is just around the corner. Slated for January 17-20, convention brings together industry leaders from around the globe to share ideas, expand their network and discover new moves for their business. The event is especially appealing to companies in need of new tech since there will be an abundance of software and hardware providers showing off their latest tools.
This year's National Retail Federation (NRF) EXPO is expected to highlight plenty of wireless, automated technology since the Internet of Things has taken the retail industry by storm. Specialized wireless tools, like beacon technology sold by vendor Digital Social Retail, is likely to steal the show at this year's convention. Brush up on everything the NRF EXPO has to offer this year to decide if you need to schedule last-minute accommodations near the Jacob K Javits Convention Center for yourself or your employees.
"Automated technology has taken the retail industry by storm."
New customer demands call for fresh solutions
One of the main reasons that so many industry experts make a point to visit Retail's BIG Show is to meet the ever-changing demand of their customers. Chances are that the marketing fads of 2015 will soon be losing steam as 2016 rolls in and the love of new propels consumers to demand something more exciting in exchange for their dollar. Industry veterans know, even the most popular marketing trends eventually begin wind down after a while. Smart retailers try to avoid this issue by keeping their ears to the ground and looking for opportunities to jump on evolving technology trends as they develop.
One of the biggest trends impacting consumer demands in retail environments is an increased interest in online and interactive shopping experiences. The increased popularity of Amazon and other online retailers changed the game in terms of what shoppers expect from their retailers. Thankfully, widespread ownership of mobile phones provides a platform for them to exceed their customer expectations more effectively.
Versatile technology like Digital Social Retail's platform offers value to every industry
The most successful showcases at Retail's BIG Show will be those that address the needs of retailers across a wide spectrum of varied. For example, Digital Social Retail will be showcasing how digital signage and beacon technology make new marketing strategies possible for apparel and electronic stores, department stores, supermarkets, domestic goods specialists, big box retailers and more.
Digital signage is especially effective when used with beacons and a flexible content management system. Beacon data collected from nearby customers can be used to cue relevant marketing messages on nearby screens. With a content management system at your disposal, this process can become even more streamlined and automated. Platforms like the one belonging to Digital Social Retail make it a cinch for retailers to share information across dozens of displays. Visitors to the NRF EXPO will get a chance to see how this technology works in real life.
Gen. Colin Powell atop a long list of influential speakers
Another perk of visiting the NRF EXPO is the chance to hear insights from some of the most experienced and educated retail experts in the business. DC Velocity noted that several senior-level executives from businesses like IKEA, Under Armour, Deloitte LLP, Disney and Hershey will be presenting. Additionally, Gen. Colin Powell (Ret.) will host a fireside chat in addition to delivering a keynote speech on communication, diplomacy and ethics. Visitors eager to get the scoop on the latest advances in proximity marketing can even schedule a 30-minute consultation with the CEO of Digital Social Retail. Lessons learned by the experts at Retail's BIG Show can make a big impact on making 2016 as profitable as possible.