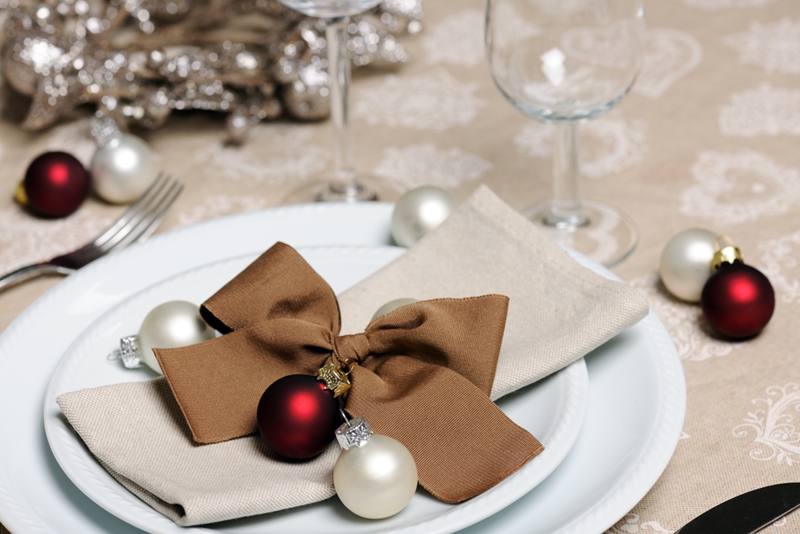 Owners and managers of full-service restaurants know that the holiday season brings with it plenty of new and returning business. In fact, data from the U.S. Census Bureau data shows that restaurants and bars saw over $45 billion in sales in November of 2014. Likewise, over $46 billion was spent at dining and drinking locations in December, according to FSR. It's clear that Americans love to eat out during the holidays, but not always apparent how restaurants can manage the influx of potential customers they receive during these busy months. Without a solution to manage increased foot traffic or inform customers about new holiday dishes, restaurant managers risk letting hefty holiday revenues slip through their fingers.
One cost-effective way for restaurants to prepare for the holiday rush is to take advantage of beacon technology. Inexpensive, low-energy transmitters, like those designed by Digital Social Retail, are able to automatically communicate with smartphones when visitors are in range and collect customer feedback. All of this interaction occurs via a smartphone app which visitors can download in the lobby or on the way to the restaurant. When tactically deployed, beacons can help restaurants streamline operations despite the business of the holidays.
Proximity-based notifications can tempt passing diners with holiday specials
In an interview with FSR, Maeve Webster, representative of a Chicago-based foodservice consultancy firm, summarized the type experience customers typically yearn for toward the end of the year:
"Customers expect to see certain things when they go out during the holidays," said Webster. "[B]ut they also don't want to be bored."
Bridging the gap between meeting customer expectations with regards to holiday nostalgia and surprising them with new twists on old favorites is a difficult tightrope to navigate. Beacon technology, however, can make this trick a little easier to pull off successfully.
It takes a bit of extra work to lure in in regulars who might be craving something new during the holidays. Beacon technology can assist in this regard by informing customers through the app about new, holiday-only specials when they pass by the restaurant during the day.
Beacon technology can also be used to attract new customers. For instance, customer data collected via the restaurant's app could be used to determine which holiday menu items are the big hit with customers. Recording and reviewing this data will ensure that the meals highlighted by the restaurant's outdoor screens are always customer favorites.
"Beacons can be leveraged to simplify restaurant management during the holidays."
Beacon technology lets visitors browse custom menus while they wait
Another way that beacons can be leveraged to simplify restaurant management during the holidays is to provide customers with viewable menus based on their previous visits through the smartphone app. By highlighting old favorites at the top, visitors enjoy a more personalized dining experience.
Restaurants can also clue-in visitors about new specials without having to print temporary menu or updated menus. In addition to keeping customers occupied while they wait for their table, allowing visitors to browse the menu beforehand can also help limit the amount of idle time they will experience before being served their food.
Real-time data collection allows staff to keep service efficient and responsive
Beacon technology can do more to help around the holidays than simply improve the customer's experience. Data collected by visitors can be used to help managers and staff do their jobs more effectively. Allowing return customers to make (and cancel) reservations with the restaurant app, for example, also provides the host staff with more up-to-date seating information. Similarly, beacons can be used to track foot traffic in the restaurant and alert back-of-house employees abreast of surges of holiday business.