Social Retail had an excellent opportunity to speak with one of golf design's leading thinkers and experts, Richard Wax. Through his experience as a golf course consultant, advisor to investors and golf aficionado, Wax has come to realize the game has become splintered and best practice information is not circulating efficiently. However, with the help of better technology that can democratize the game without abandoning tradition, Wax is confident golf will become more enticing and available to a wider range of players. Here's a more in-depth look at what Social Retail learned from Wax about himself, golf and the game's future.
Social Retail: Tell us something about your background and experience in the world of golf course development.
Richard Wax: Of course. I've been involved in the creation of some 30 golf courses in 17 countries and am active in creating golf forums all over the world. One of the first opportunities I had was in Tunisia in 1984, when the government contacted me and asked me to analyze a piece of land by the seashore. I came up with the idea of creating a golf resort.
Nothing came of that particular instance, but by teaming up with the renowned design practice Robert Trent Jones II from California, the first course we created together was in Kashmir for the Ministry of Tourism. Since then I have had the pleasure of working with other leading architects, Kyle Phillips and Pete Dye. I have worked on courses from Kashmir to the Caribbean, from Finland to South Africa. My personal favorite of all these golf courses is without doubt Kingsbarns Links, located just six miles east of St. Andrews, the Home of Golf where I invited my good friend Kyle Phillips to the site. He has created a golfing masterpiece, a course for posterity above all appreciated by every level of player.
"Golf layouts should not be intimidating, but welcoming to all levels of players."
SR: What strikes you as being a significant problem golfers and golf courses face today?
RW: There is the issue of the professional-level golfers and everyone else. Unfortunately, most of the golfers in the world are not championship players, nor will they ever be. Unfortunately, many golf clubs place the needs of their best golfers over everyone else, and that's something I've begun to address through the World Golf Forum, which I have created.
Our advice is to focus on making the golf course fun while at the same time being flexible enough to be set up for professional golf events. Golf clubs should teach the rules of the game and etiquette to the next generation and make golfing into a more family-friendly event by providing activities for children to enjoy a wide range of attractions while their parents play golf. Additionally, golf layouts should not be intimidating, but welcoming to all levels of players.
Children can be brought into the game by creating golfing "playgrounds" - is a no-cost solution which strengthens the social side of the club as well as bringing youngsters into golf. This also helps to rear a new generation of golfers and break down barriers.
There is also the issue of the old and the new. Golf is an etiquette-driven game - the rules and the unspoken rules are highly important, such as respect and integrity. Experienced players know this, but newer golfers don't necessarily understand its value. That is why more golf clubs should embrace education and focus on the youth so they can grow into the game the right way. Golf has many fine lessons for life such as the respect of one's fellow players, the environment and above all integrity. One may clean one's ball on the green but it has to replaced on the exact spot from whence it was lifted, not one inch nearer the hole!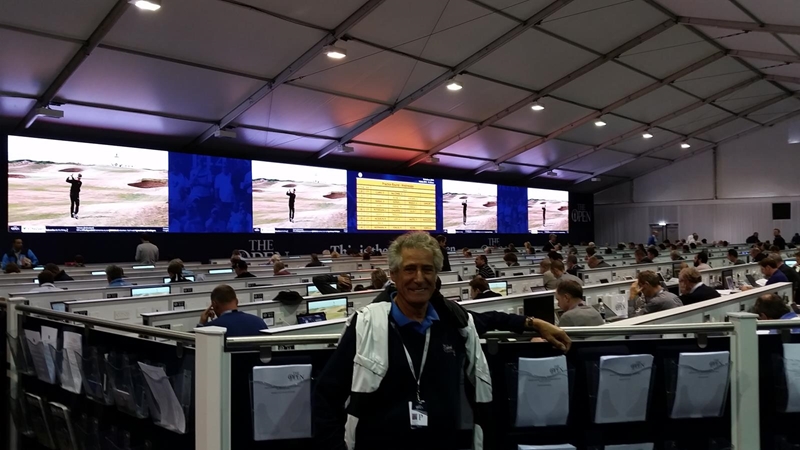 SR: What role do you see technology playing in golf now and going forward? Specifically, how do beacons factor in?
RW: I think it's hugely important. It can be a means of bringing golf to more people and bringing golfers closer together - as long as we use it properly. Right now, many new golfers only focus on the latest technological gadgets, paying scant attention to the rules and etiquette of the game. On the other hand, experienced players understand the etiquette, but shun the technology. As a result, communication in golfing is left wanting.
To help address this need, I created the not-for-profit World Golf Forum, where golfers can meet, link up, share information and so on. We plan on organizing the Forum around the world in prestigious venues such as Pebble Beach in California, Shanghai, France in the run-up to the Ryder Cup, and back in St Andrews.
By using beacons like the ones Social Retail provides, golfers can form clubs within clubs. I think that's particularly important, because you don't wish technology to intrude on the etiquette, but you still want to harness it to build a better sense of community.
Beacons and forums are a great way to leverage technology in a non-intrusive way. For one thing, beacons can attract non-golfers to golf clubs for other events - maybe the club offers a promotion on the driving range or pro shop for attending an event. Additionally, one need look no further than Israel's first-ever Pro Tour golf tournament in Caesarea back in October 2015, during which Social Retail beacons were placed in players' golf bags. The beacons allowed the public to receive notifications about nearby players, such as their name and score in real time.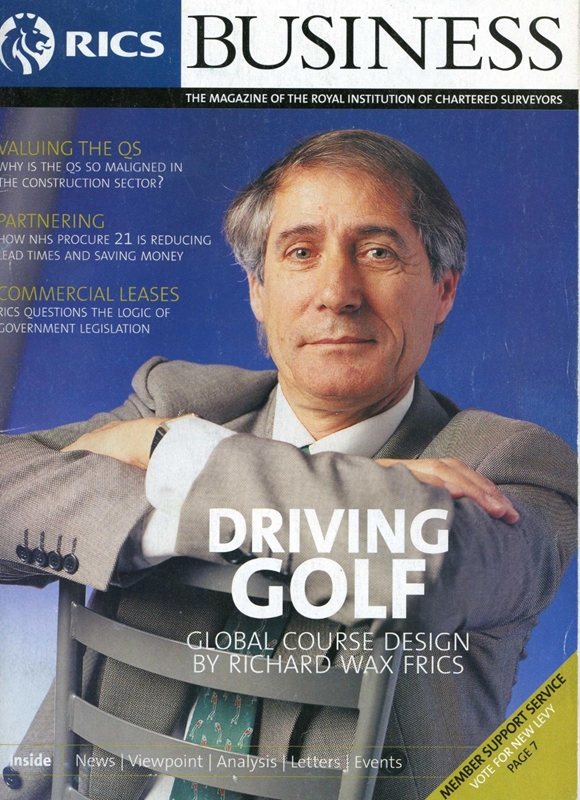 SR: What does your ideal golf course of the future look like, from a social perspective? Will beacons democratize the game?
RW: Golf clubs are living animals and should be part of the community at large. They're a perfect place to form lifelong relationships. They are havens of peace where subjects such as religion and politics are avoided. Lifelong friendships can be created and nurtured within the confines of a golf club. They can also become much more family-friendly and a platform for an unlimited variety of both golf and non-golf events.
Beacons help democratize the game by bringing in new players, helping inexperienced spectators keep up with events and connect players with other players in their area. This last point is key - think about a get-together of golf connoisseurs. If someone shows up hoping to meet a specific person or interact with the professionals, beacons make it easy to find that person and make that connection. Moreover, outsiders hoping to find this event in the first place and learn from the experienced members can rely on beacons and digital signage to locate the gathering and get a better opportunity to learn. All of these things can grow the golf world.
I also want to point out how golf is played in Mumbai, India. This city has highly exclusive country clubs such as exist in the U.S., the U.K. and all over the world. But in Mumbai people also play in the streets, using old pipes and lightweight balls. Golf is a game that, expressed quite simply, consists of hitting a ball into a hole with a stick! There should be nothing elitist about it. Through technology and by fostering a sense of community, we can bring this game to more people and help greater numbers to appreciate the game.
I have been asked, "What was your return on investment in creating the World Golf Forum?" My reply was simple. It was to see my eldest grandchild swing his first club during the event I hosted in St. Andrews and become the next generation of our family with a passion and respect for all the values for which golf has stood for the past 600 years.