Digital signs sound like a technology of the future, but they're around us all the time. Already, business leaders and marketing managers across industries have leveraged digital display boards in effective and creative ways. While each industry will use these tools to suit specific needs, businesses can still learn from one another and implement tactics that yield results regardless of audience and product or service.
Four industries, in particular, jump to mind as exemplary digital signage users for various reasons. Consider how each of these four utilize digital signs in different ways and how your organization might benefit from a specific technique.
1. Quick-service restaurants
Fast-food restaurants use digital signs so commonly that it's easy to overlook them. But anytime you've gone through a drive-thru and examined the offerings before placing an order, or stood in line and perused the breakfast options at your favorite quick-service restaurant, you have digital signage to thank. You might think that this job can be easily accomplished through static, traditional billboards, but there are a few reasons why digital signage offers a far more convenient solution.
For one, restaurants change their menus all the time. Fast-food establishments, especially, need to switch from breakfast to lunch on the fly, sometimes while patrons are already in the restaurant. Digital displays allow for a smooth, fast transition. Secondly, high-resolution screens let menu items jump off the screen and appear as appetizing as possible, which can help draw patrons in, according to Modern Restaurant Management.
2. Clothing retailers
Fashion is a highly visual industry. It's important for clothing retailers to give the best possible representation of their products, and sometimes a faceless, beige mannequin isn't the best model. Digital displays can be programmed to show off ensembles on real people in real scenarios, acting as a sort of constantly running commercial for the brand.
Moreover, some retailers are using digital displays in conjunction with beacon technology to boost customer engagement and disperse the latest promotional materials. This two-pronged approach relies on digital signs to hook consumers and beacons to follow through with the special offer.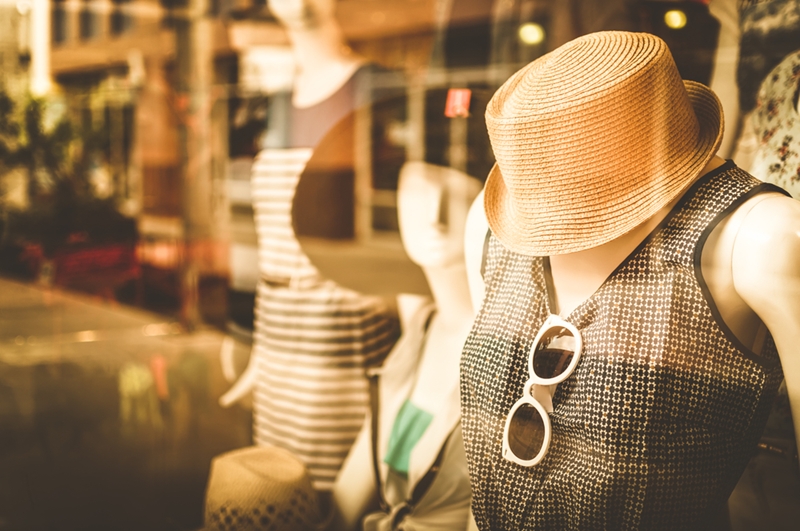 3. Tech boutiques
When you walk into a store to buy a new smartphone, tablet, laptop or some other high-tech device, the entire ambiance of the store should be geared toward modernity. In short, it's no place for a traditional, poster-board display.
All kinds of stores are coming to that realization, including Verizon retailer Diamond Wireless. According to Retail Customer Experience, the outlet rolled out a digital signage strategy aimed at effectively providing customers with the information they needed, like products, event information and service topics.
"This is easy-to-use software with great and speedy customer service," Diamond Wireless marketing director Chad Cannon said in the announcement. "Also, the software team updates the platform with great new features all the time."
4. Health care facilities
Hospitals, doctors' offices and health centers might not seem like the best match for digital signage, but the technology is actually gaining significant popularity in that sector, a testament to digital sign versatility. In these settings, digital signs are less a marketing tool and more a means of providing useful, easy-to-read information. As touch​-screen technology merges with digital signs, the industry can also use displays to help form orderly queues.
Radiant Insights released a report that pointed to health care as a major source of growth for digital signs:
"[Health care] providers and hospitals have increasingly incorporated digital signage for numerous purposes such as sharing important registration information, conveying wellness tips for improving patients' health, and guiding visitors through wayfinding functions."
Digital displays have a function for any industry. To learn more about how to get started with your own displays and for more use-case information, contact the experts at Digital Social Retail today.