New
Mobile Marketer per notification
Connector Module Only
starting at
Get Started
| | |
| --- | --- |
| Hardware | Connector included |
| Compatibility | Compatible with iOS and Android |
| Management credits | 1 connector management credit included |
| Contract | No contract and you can cancel anytime |
| Tech Support | Standard |
| Account Management | Standard |
Connector Management
SDK
Social Media Module
Analytics Module
Customer Loyalty Module
Schedule an unlimited number of notifications via your mobile app
Create custom landing pages for your mobile app (including video/images content)
No setup fees
Change your plan at any time
Unlimited users
Unlimited number of templates
Unlimited storage capacity
Unlimited number of campaigns
Mobile Marketers
Connector Module Only
starting at
Unlimited notification
Unlimited storage
Full Option
Get Started
| | |
| --- | --- |
| Hardware | Connector included |
| Compatibility | Compatible with iOS and Android |
| Management credits | 1 connector management credit included |
| Contract | 1 Year Contract |
| Tech Support | Standard |
| Account Management | Standard |
Connector Management
SDK
Social Media Module
Analytics Module
Customer Loyalty Module
Schedule an unlimited number of notifications via your mobile app
Create custom landing pages for your mobile app (including video/images content)
No setup fees
Change your plan at any time
Unlimited users
Unlimited number of templates
Unlimited storage capacity
Unlimited number of campaigns
Digital Signage Marketers
Digital Signage Module Only
starting at
Get Started
| | |
| --- | --- |
| Hardware | |
| Compatibility | Compatible with all LG WebOs Signage, Samsung SSSP Screens or any other screen via a Brightsign player |
| Management credits | 1 screen management credit included |
| Contract | 1 Year Contract |
| Tech Support | Standard |
| Account Management | Standard |
Screen Management
Social Media Module
Analytics Module
Schedule an unlimited number of video or image playlists
No setup fees
Change your plan at any time
Unlimited users
Unlimited number of templates
Unlimited storage capacity
Unlimited number of campaigns
Best offer
All-Star Marketers
Connector + Digital Signage
starting at
Get Started
| | |
| --- | --- |
| Hardware | |
| Compatibility | Compatible with all LG WebOs Signage, Samsung SSSP Screens or any other screen via a Brightsign player; iOS and Android |
| Management credits | 1 screen + 1 connector management credit included |
| Contract | 1 Year Contract |
| Tech Support | Priority |
| Account Management | Priority |
Connector Management
Screen Management
SDK
Social Media Module
Analytics Module
Customer Loyalty Module
Schedule an unlimited number of notifications via your mobile app
Schedule an unlimited number of video or image playlists
Create custom landing pages for your mobile app (including video/images content)
No setup fees
Change your plan at any time
Unlimited users
Unlimited number of templates
Unlimited storage capacity
Unlimited number of campaigns
Enterprise
for high volume, customization and setup support
Let's talk
Get all the power of Social Retail - customized for your needs
The Social Retail team will work with you to setup and train your staff to operate your apps, wayfinding system, indoor navigation and more
Connector Management
Screen Management
Wi-Fi Management
SDK
Social Media Module
Analytics Module
Customer Loyalty Module
Schedule an unlimited number of notifications via your mobile app
Schedule an unlimited number of video or image playlists
Create custom landing pages for your mobile app (including video/images content)
No setup fees
Change your plan at any time
Unlimited users
Unlimited number of templates
Unlimited storage capacity
Unlimited number of campaigns
New

Mobile Marketer per notification

Connector Module Only

starting at

Mobile Marketers

Connector Module Only

starting at

Unlimited notification
Unlimited storage
Full Option

Digital Signage Marketers

Digital Signage Module Only

starting at

Best offer

All-Star Marketers

Connector + Digital Signage

starting at

Enterprise

for high volume, customization and setup support

Get Started
Get Started
Get Started
Get Started
Let's talk
Hardware

Connector included

Connector included

Get all the power of Social Retail - customized for your needs
Compatibility

Compatible with iOS and Android

Compatible with iOS and Android

Compatible with all LG WebOs Signage, Samsung SSSP Screens or any other screen via a Brightsign player

Compatible with all LG WebOs Signage, Samsung SSSP Screens or any other screen via a Brightsign player; iOS and Android

Management credits

1 connector management credit included

1 connector management credit included

1 screen management credit included

1 screen + 1 connector management credit included

The Social Retail team will work with you to setup and train your staff to operate your apps, wayfinding system, indoor navigation and more

Contract

No contract and you can cancel anytime

1 Year Contract

1 Year Contract

1 Year Contract

Tech Support

Standard

Standard

Standard

Priority

Account Management

Standard

Standard

Standard

Priority

Access to the Social Retail
Connector Management
Screen Management
Wi-Fi Management
SDK
Social Media Module
Analytics Module
Customer Loyalty Module
Get Started
Get Started
Get Started
Get Started
Let's talk
Features
Schedule an unlimited number of notifications via your mobile app
Schedule an unlimited number of video or image playlists
Create custom landing pages for your mobile app (including video/images content)
No setup fees
Change your plan at any time
Unlimited users
Unlimited number of templates
Unlimited storage capacity
Unlimited number of campaigns
Get Started
Get Started
Get Started
Get Started
Let's talk
« Digital Social Retail's worked with us in the preparation of our messaging for the holiday period. We prepared notifications among which the contents and the objectives varied between the discount of a specific model, the advertising of our Christmas contest through our Facebook page, and the emphasis of a new Jeep model through our website. »
Justin Deboves, Auto Picardie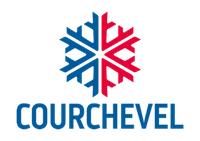 « Digital Social Retail's team has been and continues to work with us to digitalize the ski station of Courchevel. After an initial training on the use of the platform, the Customer Success team remains available to accompany us on the deployment of connectors, the preparation of campaigns and the analysis of the collected data. The residents and the visitors of the station enjoyed receiving relevant information on their smartphones during their stay, a true sign of innovation of the station »
Dominique Bellavarde, Courchevel
« The idea of this project emerged as a result of visiting a mall in London that allowed visitors to stroll and have all the mall events on their smartphone. Having been asked to set up a 'badge card' system in our classrooms to facilitate the roll call of students by teachers, I immediately saw the potential of this type of technology and I connected the dots. We are in the space of connected objects which will allow an additional set of possible services to be invented by our students. A big thank you to Digital Social Retail for accepting this challenge and to have made a great adventure »
Catherine Croiziers de Lacvivier, CIO ESSEC Business School
Got questions? We've got answers

---
What are the terms of payment for a Social Retail license?
Our subscriptions are annual licenses, which includes unlimited users and campaigns.
The annual license costs $1.65 per day, the equivalent of a cup of coffee!
Pay-Per-Notification subscription is non-binding. Define a daily budget and simply pay by notification.
When can I switch/edit my plan?
You can switch to a new plan or edit an existing plan whenever you want. Your new membership cost will kick in the first day of the next billing cycle.
What if I want to stop or pause my subscription?
If you want to take a break from the platform, you can cancel your membership at any time. You will still have access to the platform until the end of the current billing cycle.