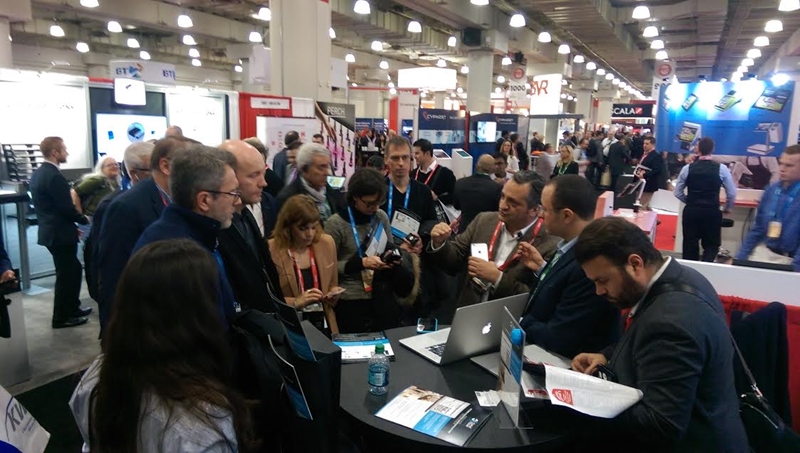 The wireless beacon experts at Digital Social Retail had the chance to meet with attendees from all over the world at the 2016 National Retail Federation's Annual Convention and EXPO, also known as "Retail's BIG Show," which was held in New York City. Visitors from across the U.S., as well as Europe, Eastern Europe, the Middle East and Asia-Pacific, got an opportunity to see the latest technology available for connecting to customers while they shop, including beacon-powered wireless marketing solutions from Digital Social Retail.
DSR would like to thank all of the attendees at NRF 2016 who took the time to visit the company booth and learn more about what wireless beacons can do to make the in-store experience better for retail customers.
Visitors got a closer look at how DSR's Social Retail Platform uses beacon technology to help retail operators boost in-store traffic and push new products via proximity-based mobile notification campaigns. The same platform can also be used to manage the content that appears on digital signage installed throughout the store. Both features are controlled by the same integrated solution, making it a breeze to instruct these technologies to work together.
Studies have shown that retail customers are receptive to opening and reading push notifications. Likewise, many consumers are willing to enter a new store based on information or offers they receive via proximity-based messages sent to their phone. Beacon technology and digital signage allow retailers to take full advantage of these important customer trends.
Digital Social Retail is always happy to answer questions about beacon technology and wireless marketing. New friends from NRF 2016 are encouraged to reach out to DSR for a follow-up meeting and complementary feasibility study.