What part of the quick service restaurant industry doesn't involve digital signage? When you stop to think about it, fast food chains lean on digital signage to be effective - that is, to get patrons in and out quickly, provide good service and serve food efficiently. Digital signs have already been on prominent display for QSRs and their future has even more promise. Let's break down a few of the ways you have probably used digital signage at your local fast food chain and what you should look for in the years to come.
1. Dynamic drive-thru service
The drive-thru was an invention that let fast-food establishments serve even more hungry patrons without seating a single one - the gold standard for QSRs. These days, digital signs make the process even smoother. For customers, the technology makes it easy to see what's available, how much it costs and what it looks like. With clearly legible text and images, bright displays and the occasional moving image, patrons have no confusion about what they can order.
On the other side of the camera, QSR management gains the ability to change their menu with ease - like transitioning from breakfast in the morning to the standard menu in the afternoon. If an item sells out, they can use remote digital signage management to switch up the display whenever necessary. This way, restaurant managers can be sure the items listed on the outdoor drive-thru menu match what's available behind the counter.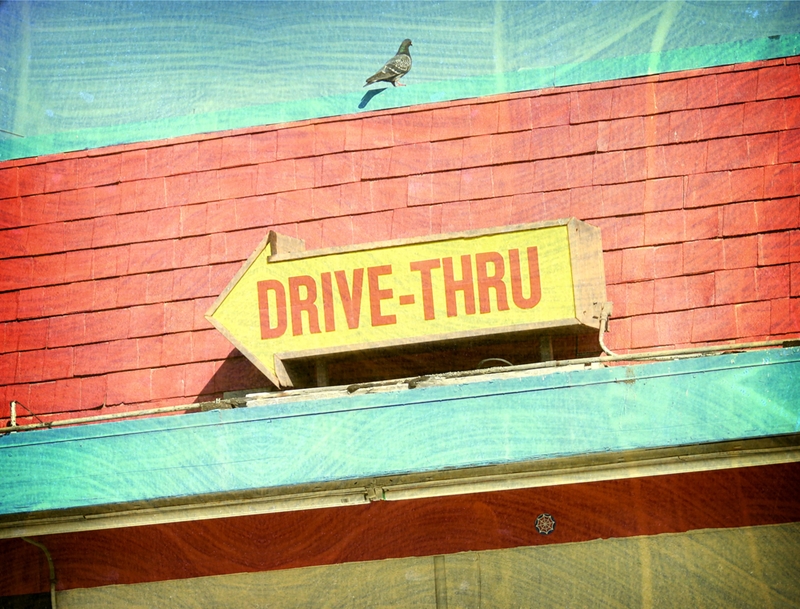 2. Streamlined in-store service
No QSR wants its customers lingering at the counter, trying to find the exact items they're looking for, or worse yet - have no idea where that information is located. By leveraging a clear, stunning digital display at the front of the restaurant, customers will have no doubts over what's available. Like drive-thru menus, management also gets the ability to change the menu at a moment's notice. But there are other aspects of in-house digital signage that QSRs capitalize on.
"With digital displays, customers will have no doubts over what's available."
Stacks of menus or unwieldy static displays cost money, take up space and deteriorate easily, especially with an environment full of smoke and grease. Instead, managers can opt for a single, unified digital board that consolidates information and also promotes the QSR brand. Damon Crowhurst, senior director for a media software company, explained in QSR Web that managers must be sure to use the most durable, high-quality digital signage to ensure they can withstand the conditions in those facilities.
3. An engaging future
What's to come for digital signage in the QSR field? If smart technology is any indication, these digital menus may get a lot more interactive. Some restaurants could be inclined to incorporate self-service menus that guide customers through the ordering process. Others have begun incorporating digital menus at each table, cutting down on service staff and giving customers more control over their orders. Additionally, by linking menus together, there may even be the possibility of multiple restaurants within a chain aligning their signage strategy.
There is plenty of room for growth in digital signage and QSRs should serve up a great opportunity for more innovation to come.