Professional sports are as popular as ever, but the game has changed in terms of how fans are consuming their favorite pastimes. The explosion of smartphone adoption and the subsequent demand for mobile connectivity, for example, is hard to ignore. Stanford University reported that 70 percent of consumers bring their mobile device with them to sporting venues and expect to be able to use their smartphones and tablets during the game. However, according to a recent Cisco survey, 57 percent of recipients would prefer to watch the game at home.
"Venues that embrace the mobile era will enjoy multiple cost-saving benefits."
That's why sporting venues nationwide are rushing to update their infrastructure and take advantage of cost-effective mobile technology like iBeacons. For example, Digital Social Retail, sponsor partner of the golf Alps Tour in Israel this October, will install a network of their branded beacons at strategic locations along the course. The beacons will integrate with the Social Retail® platform enabling spectators to view information on the tournament, competition and players from their mobile phones.
In another example, the new Sacramento Kings' arena is expected to debut a bevy of mobile applications when it opens up in 2016. Visitors will be able to use their smart devices to easily find their way to their seats or pay for concession stands without using cash. Venues embracing the mobile era are sure to enjoy a visible return on their investment.
Interactivity creates a unique customer experience
With more competition from living rooms than ever before, it makes sense for sports organizations to leverage digital interactions between user devices and beacons installed throughout the facility. These points of interface do more than put a bevy of information and payment options at the user's fingertips. Allowing attendees to track the box score and purchase tickets from their smartphones turns the stadium into one interactive experience that is exciting and truly different than a night home on the couch.
Wireless concessions streamline operations
Concessions and merchandise make up a considerable bulk of a venue's revenues. Beacons can perform multiple roles in terms of facilitating these sales at sporting venues, from streamlining food lines with wireless ordering to minimizing congestion by redirecting customers to shorter lines. Device-based ordering can also prompt customers to join a team's loyalty program. With these and other logistics handled by user devices and the venue's cloud, employees can focus on delivering All-Star customer service.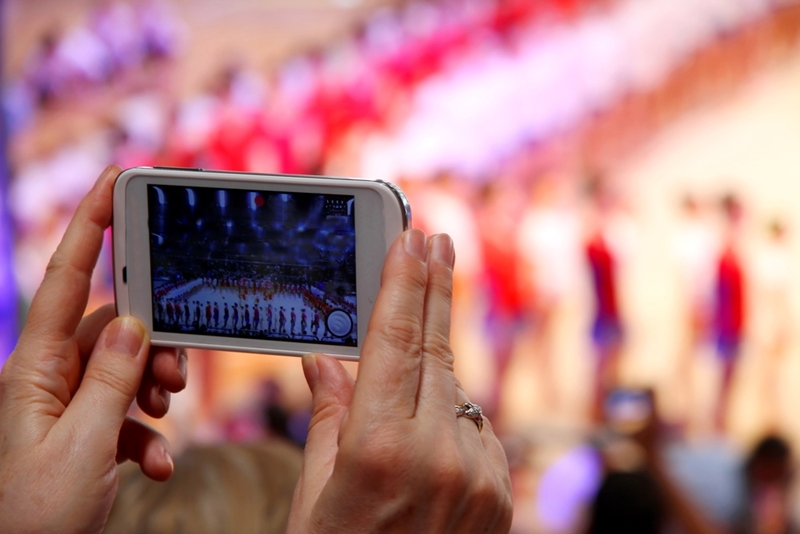 Improved connectivity means more assists from social media
Bill Moore, CEO of mobile data analytics firm RootMetrics, pointed out that consumers bring their smartphones to games with plans to share the experience over social media. With visitors already locked into their social media experience from the time they arrive at their destination, venues can take advantage by using beacons to interface with fans via Facebook, Twitter and other popular platforms. Utilizing a robust content management system like those provided by Digital Social Retail makes it easy for organizations to deploy an eye-catching social media campaign.