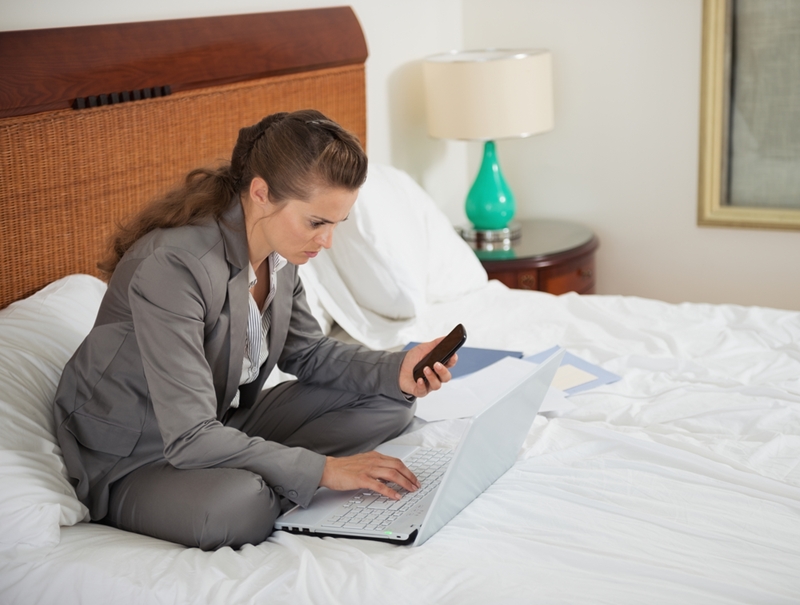 The hospitality industry is in the midst of a major technological transition. According to Hospitality Technology, hotels are expected to focus on updating classic amenities to meet the evolving needs of modern travelers. Organizations capable of introducing new innovations that enhance the guest experience are expected to lead growth and profitability in 2015 and beyond.
Beacon technology, a fresh and intuitive solution for connecting with customers via their smartphones, is a perfect fit for hotels interested in upgrading the guest experience while managing their budget at the same time. However, the true value of beacons like those available through Digital Social Retail does not lie in their low cost. The technology serves hotels best when beacons are deployed in a way that helps guests enjoy their stay while simultaneously easing the workload on hotel staff. The following scenarios demonstrate a few ways that hospitality professionals can modernize their operations while attracting new business.
Beacons help make check-in more seamless than ever before
Traveling is exhausting, and there's nothing more deflating than waiting in a long line the hotel lobby after battling legions of other travelers to reach your destination. This is one long-time customer service sore spot that can be solved with the help of beacons. By downloading the hotel's signature app, guests can respond to check-in notifications that are sent to their phone as soon as they pass the lobby's beacons. From here guests can simply click and swipe their way through the check-in process via a smartphone app and head straight to their rooms.
What about stopping at the lobby desk for the room key? Beacons can streamline this part of the process as well. Several hotels are already experimenting with smartphone apps that act as a digital room key, according to Hospitality Marketing. With beacon technology and the appropriate apps in place, guests can stroll directly toward their room, where their digital key will automatically unlock the door as they approach the room. Both beacon strategies elevate the customer's first impression of a hotel by replacing a wait in the lobby with a truly futuristic check-in experience.
Guests can operate every electronic in their rooms via their smartphones
By deploying beacons in rooms and suites, hotels are able deliver a high-tech experience over a guest's entire stay. For instance, the technology allows guests with smartphones to control every Bluetooth compatible electronic in their room from the palm of their hand. Proximity-based notifications will inform guests of which electronics can be controlled via smartphone app as soon as they enter their room. The ability to operate an entire hotel room remotely may be so exciting that guests may book another stay just to enjoy the unique conveniences and novelty of a smartphone-operated hotel room.
"Beacon technology can help lead hotel operations in a more digitally focused direction."
Beacon technology provides the perfect platform for a high-tech concierge service
Popular science fiction films are rife with handheld information devices that provide the user with rapid scans of the environment and key information about their next objective. Hotels adopting beacon technology can treat guests to the same kind of futuristic conveniences by offering a helpful concierge app. Such a service would provide proximity-based notifications about nearby bars, restaurants and events based on guest preferences highlighted by the user when opening the app for the first time. Satisfied guests will surely speak fondly of any hotel experience if the answer to every question automatically finds its way to their smartphone screen.
Hospitality professionals that prioritize the guest experience above all else can rely on beacon technology to help lead their operations in a more digitally focused direction. With regards to growing customer demands for high-tech conveniences in every asset of daily life, beacon technology can help hotels to stay relevant and profitable.