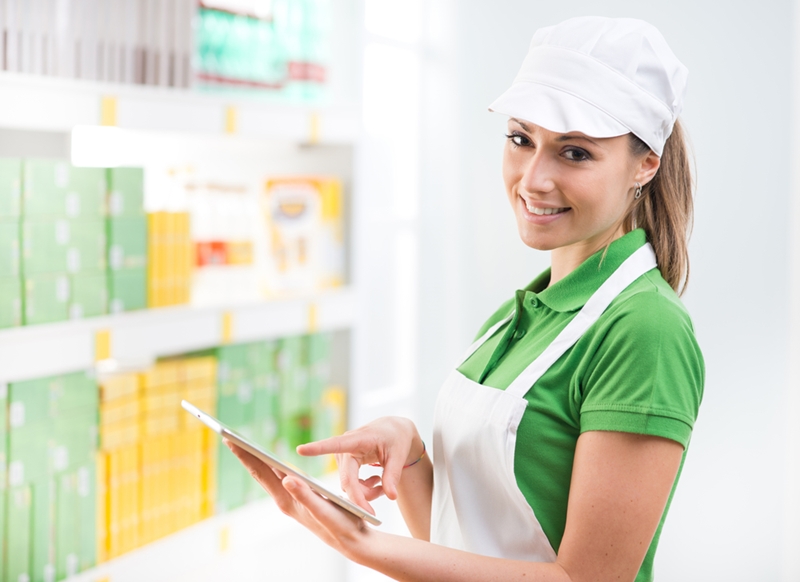 Elevating your company's brand to attract a new niche can be extremely difficult, especially if your company has limited experience marketing toward clients who prefer high-end brands. This is in large part because customers who prefer prestige brands have their own behavior patterns and preferences when it comes to making purchasing decisions. For example, data collected by Business 2 Community showed that price is the least important factor that consumers factor into brand loyalty. At least with regard to prestige brands, high quality products and shopping experiences are far more important.
Looking to elevate the shopping experience with hopes of attracting upscale clientele? Companies can utilize beacon technology and digital displays to reinvigorate customer relationships or attract attention from those who might otherwise overlook companies without the latest amenities. By taking a closer look at what customers look for in prestige brands and leveraging beacon-based solutions to meet these expectations, businesses can rapidly expand their customer base.
Proximity marketing and personalization go hand-in-hand
Luxury shoppers value customization and exclusivity. That's why several established high-end retailers are already deploying strategies to interact with customers via their mobile devices, according to Luxury Society. In addition to allowing customers to make in-store purchases via a smartphone app, the same program can be used to deliver personalized messages, offers and discounts to customers based on their purchasing decisions and collect responses to personal surveys.
Beacons, like those designed by Digital Social Retail, are low-cost transmitters with Bluetooth capabilities that greatly simplify this smartphone-powered communication strategy. The compact devices can be set up nearly anywhere within the store and will send push notifications to customers with the company app instantly as they pass by. This is a great solution for companies looking to create a more personalized customer experience.
Beacons open up the doors for value-added services
Beacon-powered mobile apps can contribute to enhancing a company's brand in all types of ways, including adding new services that enhance the shopping experience for consumers. For instance, Forbes noted that customers at fashionable furniture boutiques can use the store's app to simulate their living room and preview furniture configurations before making a purchase. Beacons can even be used to prompt customers to add certain furniture to their virtual room based on the items they have already selected. This is just one example of how creative applications of beacon technology can help businesses to expand their brand's offerings.
"A strong visual impact of modern technology can do much to elevate a company's brand."
Digital displays with professional graphics contribute to a high-end experience
One way to reach customers with a preference for prestige brands is with eye-catching, aesthetically pleasing graphics shown on high-definition digital displays. According to Marketsandmarkets.com, the market for digital displays is expected to explode over the next few years, evolving into a $23.76 billion market by 2020. Beyond the numerous logistical advantages of digital displays over traditional queues or posters, the visual impact of modern technology can do much to help a company to elevate the image of its brand in the eyes of luxury loving consumers.
Small businesses can expand their appeal by adopting a boutique attitude
Digital Signage Today pointed out how advanced technology like digital signs and beacons can make a huge impact on the customer experience at small businesses. Perception is powerful in terms of attracting luxury customers. After all, what separates a small business and a boutique besides their clientele? Investing in the visual allure of professional graphics and shining HD displays is a smart move for small businesses trying to attract customers from a new tax bracket.