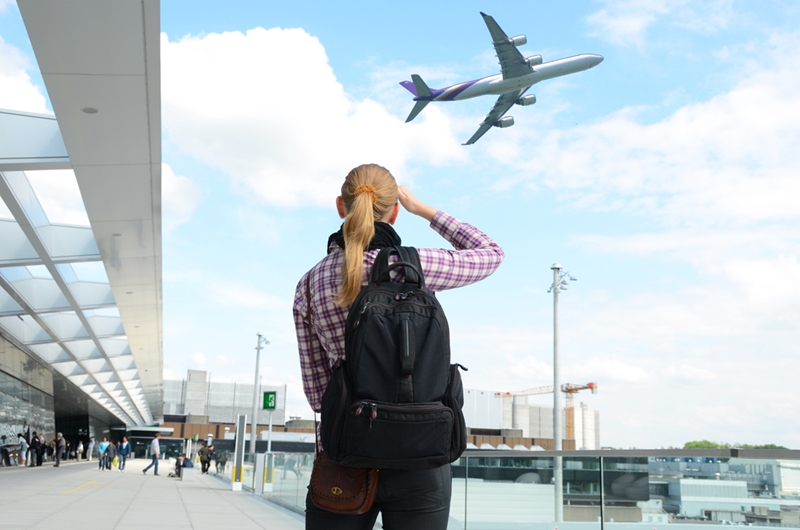 The nature of retail in airport settings is undergoing an evolution. While once the domain of gift shops and burger chains, the sector has seen a rise in luxury brand experiences designed to delight travelers with an extra hour to kill between flights or after security. Verdict Retail, a retail sales analysis firm, predicts in-airport sales to increase by 73 percent from 2013 to 2019, said Forbes.
Beacons are uniquely suited for helping consumers find what they're looking for despite heavy foot traffic and a tight schedule. This makes the technology perfect for assisting airports in generating additional sales. Read on to learn more about why beacons are an ideal solution for any airport interested in enhancing their retail environments.
1. Eliminate confusion to create extra purchasing opportunities
Because beacons can be used to transmit pertinent information directly to smartphone users, informing travelers about the location of their gate or updating them about changes in flight time is a simple, simultaneous task. This is great news for airport retailers, since the less time that travelers spend looking for their gate, the more time they will spend considering purchases in the airport.
2. Draw attention to new stores with digital displays
Marketing in an airport is tough, beyond the fact that potential shoppers are constantly racing from one end of the building to other. It's difficult to attract repeat customers or draw attention to a new location using traditional strategies. This is another instance where beacon technology can help airports enhance retail by using proximity-based advertising.
For example, if the system matches up gate information with a travelers as they pass a beacon, sales data can then be transferred directly to their mobile device that highlights newly opened stores and shops en route to their destination.
3. Broadcast menus to capture customers hungry for a quick bite
Restaurants in airport suffer many of the same disadvantages as retail stores, especially sit-down restaurants, since a wait might turn off customers with a short layover. Travelers may change their mind if they spot something tasty on the menu and feel ready to order before they enter the front door. Beacon technology can make this happen by broadcasting specials or full menus as customers pass strategically selected locations.
"Beacons add a whole new dimension to airport marketing efforts."
4. Leverage smartwatch sales to create new experiences
Part of the secret to catering to luxury customers is creating an air of exclusivity. Since luxury shopping experiences are becoming more common at airports, it only makes sense for those retailers to try to gain an advantage. High-end stores could promote special deals, but set the system to only broadcast the message to smartphone wearers. Smart phones are a great accessory to target because they aren't cheap and appeal to consumers who are up on the latest smartphone trends. Simple marketing tactics like these and beacons can add a whole new dimension to airport marketing efforts, noted The Economist.
5. Collect customer data to correct sales strategies
Every good marketing strategy includes time for reflection and adjustment, and the presence of beacon technology allows airport operators to streamline this process. Content management systems like the software tools designed by Digital Social Retail can be used to track which advertisements are received by which travelers and help retailers identify the greatest marketing successes. Data received from customers can play an important role in correcting these strategies as well.
Ultimately, beacons provide retailers with a way to share relevant sales data without interrupting travelers during their missions to get to their destination with minimum delays. Airports capable of putting this technology to good use will have a built-in advantage in terms of direct communicating with customers despite their rush from gate to gate.